Reasons To Join - Free Dating Features
Music Passions Is Filled With Fun, Unique, Quirky Features That Set It Apart From Other Dating Sites
1) '
FREE PASSIONS POINTS
' - Passions Points are earned by being active within Passions Network sites. Members earn 100 Passions Points immediately upon joining. Passions Points are also earned every day a member logs in. They are gifted on Birthdays and they are gifted randomly to members posting in the forum. While the basic features of the site you join are free, Passions Points allow members to enhance their experience by trading them to add more photos, increase their description lengths and much more. Basically, they are a fun reward for active members and they can be used to make interacting in Passions Network more fun.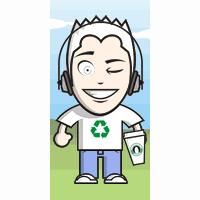 2)
'FREE AVATAR PAGE'
Worried about having your photo online? While we HIGHLY recommend members post face photos in their accounts, we have created an Avatar selection page for those members interested in anonymity (at least until they get to know someone). The Avatars displayed represent different genders, ethnicities and personality types, so members can choose one that shows a little about themselves without uploading a face photo (initially). Pick a fun one. Don't be boring!
3) '
FREE ACTIONS
' - Why only
POKE
or
WINK
? Those are typical (boring) features on other dating sites. Music Passions is DIFFERENT!
Enjoy 50 options
including
CUDDLE, ZAP, GOOSE, GIVE A WEDGIE, NUZZLE, TICKLE, FLIRT
& more. Don't be boring.
4) '
FREE VIRTUAL GIFTS
' - Choose from 5 pages of unique and unusual virtual 'gifts' to post on other members' profile pages (for free) along with a message. Examples Include:


5) '
FREE EMAIL (SEND & RECEIVE)
' - Most dating sites only allow paying members to email other members, but Music Passions is different. Approximately 24 hours after registration, new members are free to email other members. The 24ish hour delay allows us to review EVERY new profile for indications it could have been created by a spammer or scammer, which allows us to delete many fraudulent accounts before they could be used to bother our members.
6) '
FREE MOOD UPDATES
' - Don't be boring! Choose from over 50 fun Mood Emoticons to let other members know how you feel. Examples Include:


7) '
FREE TAGGING
' - See someone cute or interesting? 'Tag' them. They are not notified, unless they tag you back. Once two members 'tag' one another, we notify both members to let them know there is some level of mutual interest. What happens next is up to the members.
8) '
FREE MINI-MESSAGES
' - Leave little messages directly on a members' profile page. For obvious reasons, there are rules & restrictions, but this is yet another unique feature within Music Passions.
9) '
FREE CHAT
' - Enjoy the option to interact with other members in real time via our Chat system. We provide a centralized chat area & webcam area. Member can also enjoy one-on-one Instant Message chat with any other member interested (on any page of the site).
There are MANY more free, weird, unique features provided to members of Music Passions...so if the options above sound like fun, CLICK HERE AND JOIN NOW!















NO STINKY DATES Amazon Ads




Recommended Music Sites
Music Related Sites
News
Attend
Musician Resources
History Of Music
Music Dating Sites
Online Dating Sites
Webcam Sites
Personals / Chat Sites
Funny Sites